Do you want to root your Android phone safely? If yes, then you are in the right place, in this article I will introduce to you Magisk Zip and Magisk App. In the recent major update, Magisk and Magisk Manager are now merged into the same package.
Now the questions that come to your mind are what is Magisk and how it's better than other rooting methods? So, in this article, you will get to know everything about Magisk.
Through this article, you will not only learn about Magisk, but I will provide you with the direct download link to the Latest Magisk Zip and Magisk App.
We will learn about Magisk in a step-by-step manner. And I will highly suggest you read this article until the end so that you don't miss out on any information related to Magisk.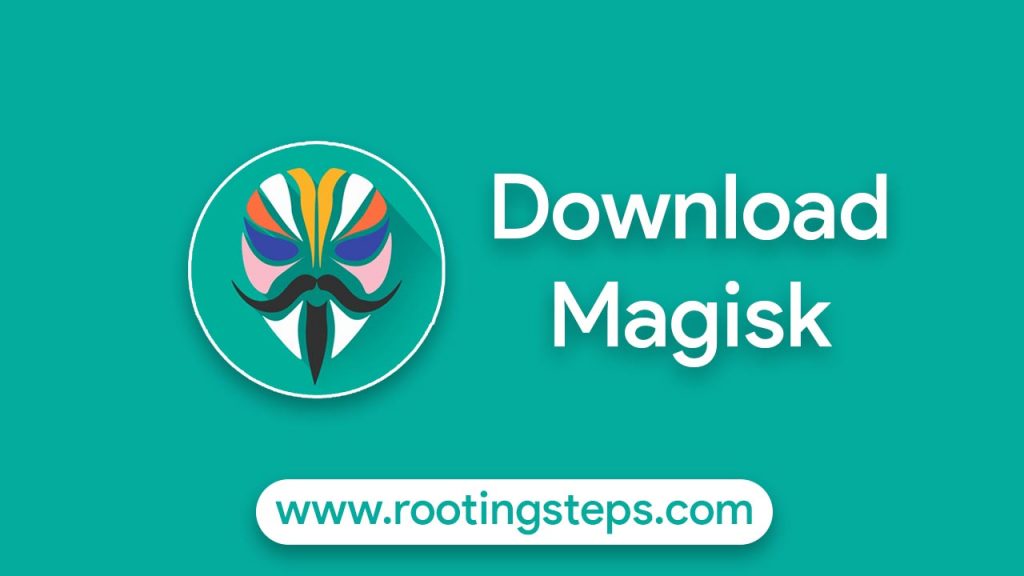 So, without wasting any more time, let's quickly jump to our topic.
What is Magisk?
Magisk is a rooting software that is developed by topjohnwu. It is prevalent for rooting Android without changing or modifying the system files. That is why Magisk is known as the "systemless" root method. Thanks to Magisk, you can easily and effectively root your Android device.
The best part about Magisk is that it does not trigger Google's SafetyNet. This means you can easily run banking apps and media streaming apps (Netflix, Prime Video) on your device.
If you have previously rooted your Android with other rooting methods like SuperSU, then you must know that you can't run such apps. The reason is that SuperSU alters the system files, which triggers SafetyNet to block you from running the apps on your device.
What is Magisk App?
Magisk Manager is an Android app through which you manage root permissions for the apps. This app is similar to the SuperUser app, and it comes with a hell lot of features like Magisk Modules, Magisk Hide, Superuser Access, Magisk Mount, Themes, and some more. Below I have explained all these features of Magisk in detail.
Now to root Android using Magisk you need TWRP or any Custom Recovery installed on your device. This is because Magisk is a flashable Zip file that can be flashed via any Custom recovery.
But what if you don't have TWRP recovery installed on your device? Or you want to install Magisk without TWRP? There is a solution which is the Magisk Manager app, thanks to this app, you can directly install Magisk on your phone. This app is essential if you have rooted your Android smartphone.
Features of Magisk App

As I have already said, Magisk comes with hell plenty of features, it's a complete package for Android lovers. Below, I have explained each feature of this tool in detail.
Systemless Root
Magisk is known for its systemless root method. This is the first tool with this remarkable feature; the biggest advantage of this feature is that you can still use popular apps like Google Pay, Netflix, and Pokémon GO after rooting.
Moreover, you can receive OTA updates from your device manufacturer without any issue, isn't that amazing? Unlike other root methods like SuperSU, you have to struggle a lot.
Magic Mount
When it comes to rooting Android, Magisk is the safest and most powerful way to Root any Android. It comes with a Systemless Interface that basically mounts system (vendor) mirrors, a regular way of dealing with the vendor partition, and the ability to add any file to any partition.
Magisk Hide (Removed)
The app got the ability to hide your root status from the apps that you want to know about your phone's current status. It is the best rooting software to hide root access because it still lets you run very secure banking apps on your Android-rooted phone.
Modules Repository
If you use custom modules, you can access the official Magisk repository by using the Modules Repository. Here you will find the module of your choice, which you can download directly and install.
In case you can't find the perfect module in the official Magisk repo, you're luckier with unofficial modules, but you'll have to find a good download source and install it yourself.
Constantly Updated
The biggest advantage of using Magisk to root your device is consistent updates. Google will occasionally release an update that impacts the SafetyNet workarounds.
Topjohnwu will release a remedy for everything working again as fast as he can. We are thankful for the developer topjohnwu, who is working hard on this project.
---
Download Magisk App (Magisk Manager) For Android 2023
You can Download Magisk 26.2 APK from the below links –
Filename: Magisk-v26.2.apk
Version: 26.2
Size: 11.9 MB
Download Magisk Zip 26.2 (Flashable ZIP)
You can Download the latest Magisk 26.2 Zip file from the below links –
File Name: Magisk-v26.2.zip
Version: 26.2
Size: 11.9 MB
Magisk Changelog
v26.2
[MagiskBoot] Support extracting boot image from payload.bin
[MagiskBoot] Support cpio files containing character files
[MagiskBoot] Support listing cpio content
[MagiskBoot] Directly handle AVB 1.0 signing and verification without going through Java implementation
[Daemon] Make daemon socket a fixed path in MAGISKTMP
[resetprop] Support printing property context
[resetprop] Support only printing persistent properties from storage
[resetprop] Properly support setting persistent properties bypassing property_service
[MagiskSU] Support -g and -G options
[MagiskSU] Support switching mount namespace to PID with -t
[MagiskPolicy] Fix patching extended permissions
[MagiskPolicy] Support more syntax for extended permissions
[MagiskPolicy] Support printing out the loaded sepolicy rules
[App] Support patching boot image from ROM zips
[App] Properly preserve boot.img when patching Samsung firmware with init_boot.img
---
How to Flash Magisk Zip on any Android?
You will require TWRP Recovery for this method.
First, download the Latest Magisk Zip file and save it to your phone's internal storage.
Boot your phone to Recovery Mode by pressing Volume Up Button + Power Button at the same time.
Once you are in TWRP Recovery, Go to Install → Select the Magisk Zip File → Swipe to Install.
Wait until the flashing process completes.
Thereafter, Reboot your device.
That's it, your device has been rooted successfully.
---
Conclusion
There are many methods to root any Android phone, but they do not provide an effective and safe environment. To get rid of those problems, Magisk is a powerful way to root your phone effectively and safely. This new method works systemless, that's why we call it the "systemless" root method.
We have provided the direct download link for Magisk and also shown you the complete installation procedure. Once you start using Magisk you will get to know more about it. There is one more thing that has been talked about less in this article, Magisk modules.
It is basically a flashable zip file that can be installed directly from the Magisk App, or you can flash it using TWRP Recovery. If you like customizing your Android device like a pro geek, then this feature is convenient for you. You explore hundreds of modules from the modules' repository.
So, this was all about Magisk, hope you like this article. If you did like it, then don't forget to share it with Android lovers. Until then, Keep Rooting and Keep Customizing!